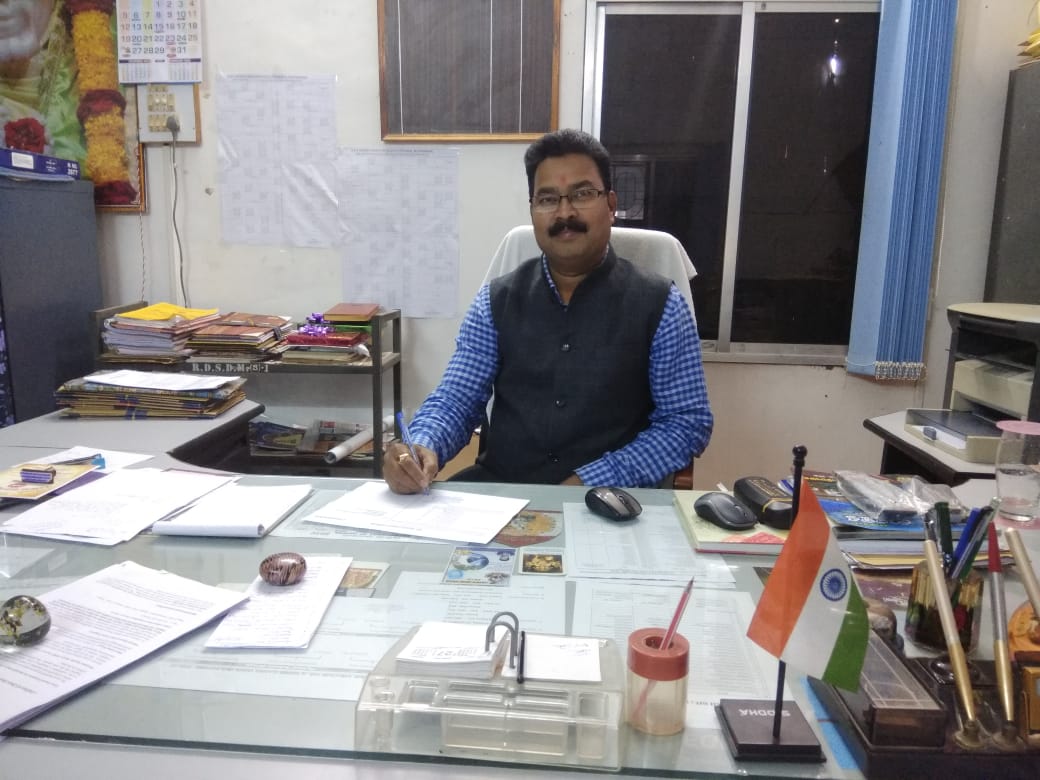 Principal Desk
The College Website is an indispensable guide for the students as well as the employees of this Institution. Every student is expected to go through the rules contained in the website. Ignorance of any such rule has no excuse.
The website is neither a code nor an act such the rules herein cannot be subjected to any legal interpretation or challenge in the court of law. The website contains the rules for the convenient of execution o various activities of the College. It is the discretion of the principal to add, alter or annual any rule embodies in the College Calendar for the smooth working of the institution in the interest of the general welfare of the students.
It is my proud Privilege to release the College Website of the New session 2016-17 and to welcome my dear Students, Colleagues and co-workers of this grant institution. Let us work together to ensure another bright and glorious academic session with hard work, discipline and adventure. Let us cheer in the name of our R.D.S. Degree Mahavidyalaya, Kundabai.
PRINCIPAL MASSAGE
Warm welcome to R..D.S. Degree Mahavidyalaya, Kundabai, Mayurbhanj.
"If no one response to you call then go your own way alone."
(R.N. Tagore)
Past, Present and Future are the three dimensions for all activities of human life. So history, the past reflects the birth picture of all institutions. Similarly among lot of educational institutions in this universe, R..D.S. Degree Mahavidyalaya, Kundabai, Mayurbhanj, the temple of learning was founded and established in the year 1999 and 2000 and taking the living present, the institution achieved it s glorious position providing quality-based teaching learning process through its green campus with sufficient infrastructure.


The college is situated in natural surroundings of Similpal biosphere near echo-tourism spot Devkund, Odisha and also connected with well versed communication towards Udala, Baripada and Balasore.


Our college is functioned roll strength of 750 students with two stream (Arts & Science) providing all honours. As it is a full-fledged college. It is NAAC accreditated grade B which is the highlighted position of Mayurbhanj district. The Excellency for all activities is the motto of the college.